Choices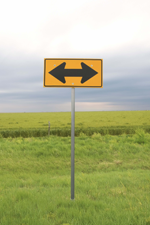 Wisdom is the power to see and the inclination to choose the best and highest goal, together with the surest means of attaining it. -J. I. Packer
Nothing shapes your life more than the commitments you choose to make. -Rick Warren
Life is all about choices…
And you are defined by those choices.
Sometimes our choices involve the "good" verses the "bad." And certainly there is a great degree of validity in that thinking. As the children of Israel prepared to settle into the Promised Land, Joshua exhorted them to "choose this day whom you will serve", and then boldly declares, "But as for me and my house, we will serve the Lord." (Joshua 24:15 ESV) Joshua was choosing to make a strong commitment to serve the Lord God Jehovah rather than the false gods worshipped all around them.
At other times our choices involve the challenge of the "good" becoming the enemy of the "best".
This principle is masterfully illustrated in Luke 10. Upon entering a village, Jesus is welcomed into the house of a woman named Martha. She has a sister "called Mary" who is also present. While attempting to do all of the right things as a hostess, Martha is at first distracted, and quickly becomes distraught. Her frustration spills out – all over Jesus – "Lord, do you not care that my sister has left me to serve alone? Tell her then to help me." (Luke 10:40 ESV)
What's interesting is the answer Jesus gives her – "Martha, Martha, you are anxious and troubled about many things, but one thing is necessary. Mary has chosen the good portion, which will not be taken away from her." (Luke 10:41-42 ESV)
Mary had chosen the "good portion". In the Greek, this phrase infers the excellent part as distinct from the whole. Mary had chosen the "best" over the "good". And what exactly had Mary chosen?
She "sat at the Lord's feet and listened to His teaching" (Luke 10:39 ESV)
Mary had chosen to "be" rather than to "do" in that moment.
Too often we piously pronounce that we also would have made the "Mary" choice.
Would we? Do we? Or do the good things in our lives squeeze out the best?
Times in the "secret place" with our Father are often stolen by things that "must" be done. Unnecessary meetings. Errands to run. T. V. programs to watch. Too much time spent online – "surfing" the web – Facebook – Twitter.
Even commitments made at church.
I am reminded of a pastor I was working with who was leaving his home to go on weekly "visitation". As he left his young son asked, "Dad, when are you going to visit us?" Ouch.
At the end of the day, life is all about choices. You even made a few "good" ones… "bad" ones… "ugly" ones… or the "best" ones… today.
The good news is that tomorrow is coming. A new day – with new opportunities.
Choose wisely.
It will turn your life around.
Posted on: Sept. 25, 2013, 4:34 a.m.