Real Soul Care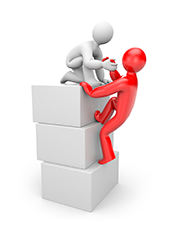 Somewhere outside Atlanta. All alone. Discouraged, and perhaps even a bit depressed. Questioning myself. Confused about the direction my life was taking. Wondering about God's plan. Even questioning whether or not God cared, or was even listening.
Years ago, that is where I found myself. It seemed as if the wheels were coming off of my life, and I was simply driving aimlessly around. When my phone rang, the caller I.D. displayed "Michael Lyles." I answered, albeit hesitantly. "Where are you Tim?" he asked. When I told him, he said, "Stay right there… I'm on my way."
The next few hours felt like fresh water to a man dying of thirst. Mike listened. He prayed. He poured spiritual comfort and grace into my very soul. He affirmed and encouraged me. He believed in God's work alive in my life. It was as if he came along side of me as a brother, friend and fellow warrior. Still, not everything in life made sense, but now I knew for sure that I wasn't facing it alone.
2 Corinthians 1:3-4 (ESV) have been "life" verses for me for a very long time. "Blessed be the God and Father of our Lord Jesus Christ, the Father of mercies and God of all comfort, who comforts us in all our affliction, so that we may be able to comfort those who are in any affliction, with the comfort with which we ourselves are comforted by God." Recently, I came across those verses in The Message… "All praise to the God, of all healing counsel! He comes alongside us when we go through hard times, and before you know it, he brings us alongside someone else who is going through hard times so that we can be there for that person just as God was there for us."
Often in the New Testament, the writers refer to the "God of all grace"… or the "Grace of our Lord Jesus Christ". Amazing Grace. What's important to understand is that I received the Grace of God that day in North Atlanta. And it was poured into my life through the life of another. Strong's Concordance describes grace (charis) with these words… divine influence upon the heart, and it's reflection in the life. And don't miss this & God comforts us in ALL our affliction, so that we may be able to comfort those who are in ANY affliction…
Let me paraphrase all of this if I might:
When we are going through hard times, God comforts us with grace, and that grace has a divine influence upon our hearts. Often he uses someone else to help bring that grace to us. And He comforts us in ALL of our trials. Then, further down the road, when we meet someone else who is going through ANY hard time, the grace that God poured into our lives is now reflected into their life — so that further down the road, when they meet someone else who is going through ANY hard time… And on and on it goes.
Life is tough. Struggles, trials and hard times will come. When they do, look around you. God is probably bringing someone along side of you to pour grace into your life. Grace to turn your life around & so that one day you can help turn someone else's life around.
Posted on: April 10, 2013, 3:37 a.m.