Impossibilities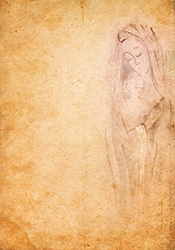 "We are all faced with a series of great opportunities brilliantly disguised as an impossible situation." -Chuck Swindoll
"I have found that there are three stages in every great work of God: first, it is impossible, then it is difficult, then it is done." -Hudson Taylor
"Triumphant prayer is almost impossible where there is neglect of the study of the Word of God." -R. A. Torrey
The impossible…
Have you ever found yourself in a circumstance or situation that seemed impossible? Even for God? Those times where nothing made sense, and even trusting God and His Word was difficult.
Mary faced the impossible – in a double dose. Gabriel came to her and proclaimed, "Behold, you will conceive in your womb and bear a son, and you shall call his name Jesus." (Luke 1:31 ESV)
No doubt she thought "no way". Mary had never known a man. Mary asked the angel, "How will this be since I am a virgin?" (Luke 1:34 ESV)
Gabriel responded, "The Holy Spirit will come upon you, and the power of the Most High will overshadow you; therefore the child to be born will be called holy – the Son of God."
No doubt she was familiar with the prophecies, but still – the baby would be the promised Messiah? The Holy Son of God? "Come on…"
What's interesting is that in several places, the Bible tells us that Mary "pondered" the words she had heard in her heart.
As a young Jewish girl, she would have certainly been very familiar with Hebrew scripture and the stories of "impossibilities";
Abraham believing God when he was called to go out to a place of promise…not knowing where he was going.
Sarah conceiving in her old age knowing the God who promised was faithful.
Moses and the parting of the Red Sea.
Joshua watching the walls of Jericho come tumbling down.
Rahab, a prostitute, entering into the lineage of the Messiah.
Gideon, Barak, Samson, Jephthah, David, Samuel. The stories must have flooded her mind and heart.
And of course the prophets foretelling that the Son of God would be born of a virgin.
As she pondered the recorded past of God's power and presence, her heart must have come alive with what the angel Gabriel declared, "Nothing will be impossible with God." (Luke 1:37 ESV)
Her response reflects the heart attitude imperative for God to work the impossible. She said, "Behold, I am the servant of the Lord; let it be to me according to your word." (Luke 1:38 ESV)
What's impossible in your life today? Impossible that God can heal your body when the doctors give no hope? Impossible that God can restore a broken marriage devastated with infidelity? Impossible that God can bring the prodigal child back home? Impossible that you will ever see your hearts desires realized?
God takes great pleasure in turning your "impossibilities" into "possibilities".
Ponder what God has done in the past. "Remember the former things long past, For I am God, and there is no other; I am God, and there is no one like Me…" (Isaiah 46:9 NASB) Reflect on the stories recorded in the Bible. Remember the good things God has done for you. For your family. For your friends.
What God has done before – He will do again.
Watch God turn the impossible into the possible. It may take a miracle. That's ok – He specializes in those.
And He will turn your life around.
Posted on: Dec. 4, 2012, 10:47 p.m.